Advanced Chiropractic Reviews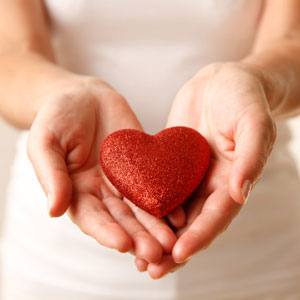 What Our Tallapoosa Patients Say
At Advanced Chiropractic we love when patients share with us their feedback and comments after chiropractic care. Please read our patient testimonials below to see what other people have achieved through their tailored treatment plans with us.
Share your stories too! Click here to send us your feedback so that we can help to spread the word about the benefits of natural Advanced Chiropractic care.
For more information, or to schedule an appointment contact us today.
---
Read our Reviews on Google and Facebook
With many 5-star star reviews on Google and Facebook,
you'll want to click on the buttons below to see what our patients have to say!

I Was Really Impressed With The Place
Thank you very much, I was really impressed with the place. Staff very knowledgeable and resolved the issue I was having with my back. I will definitely be coming back to help keep the pain at bay and will be recommending to my friends as well. Thank you very much!!!
– Gerald J.
I Am Highly Satisfied
I am 16 yrs old and injured myself playing Basketball or lifting weights. This was my first time going to a Chiropractor. Dr. Tobin adjusted me. I am highly satisfied and feel so much better. I will for sure be back for adjustments during the Basketball season.
– Candler M.
Excellent Care
I was somewhat hesitate about making an appointment, due to previous 20 year experience with another doctor. My sister in law kept telling me how she was adjusted and the treatments really worked. I was almost past going when I came in first time, I really got relief, excellent care.
– Mary H.
Amazing Treatment
Amazing treatment!!! Had gone to another chiropractor for my back issue, three times! He not only HURT me, he did NOT help at all. After one visit with Dr Tobins, I was at least 90% better and following my second visit, I am over the issue with my sciatic nerve. So happy my friend recommended her.
– Bill S.
Highly Recommend!
Excellent service and care. This was my first visit ever to a chiropractor and I was very pleased. Very friendly staff and beautiful facility. Dr. Richards was very attentive to my health needs and questions. I highly recommend this practice.
– Phyllis C.
I Am Delighted
Smiling, very friendly, warm, welcoming, prompt, respectful of your needs – are just a few comments that come to mind to describe my visits to Advanced Chiropractic. Everyone there is attentive to your health needs, and constantly striving to improve your situation. I am delighted to have found this health care provider and grateful for the treatment. I feel 100% better!
– Brad P.
Super Friendly and Great Environment
Everyone was amazing and helpful. They listen to your problem and explain why you have this problem and how they can help to fix it. Super friendly and a great environment! I am excited to go back and for my husband to start going as well!
– Chastity K.
I'm So Grateful For The Care
I walked in with excruciating pain in my lower back. Dr. Richards was absolutely amazing at letting me know what was going on with my body and so helpful in wanting to help me feel better. I left the office 1 hour later and could place both feet on the floor and walk normal for the first time in months. I'm so grateful for the care I received on my first visit! I'll definitely keep going back to Advanced Chiropractic!
– Jessica W.
Felt Relief on First Visit!
I am so happy to have found Dr. Richards and her staff. I felt relief on the first visit and can't wait for my next visit!
– Lissa B.
Walked Out 100% Better
It was great to be able to turn my neck and look from the side without it being stiff and painful. Immediate relief when the doctor popped my neck and the massage afterward was amazing. I walked out 100% better and I feel that my adjustments made will help with my migraines.
– Danyelle L.
They Really Care!
I was really nervous about my first visit, but they made me feel at ease explaining things every step of the way. They really care! Thanks, Dr. Angela Richards and staff.
– Sheila B.
Felt Very Welcome
I felt like the doctor actually cared about me and she listened to all of my concerns. The rest of the staff was very friendly and they were smiling the whole time, which is great to see! I felt very welcome.
– Keri A.
Excellent Chiropractic Care
I will be encouraging others to see Dr. Richards for their medical needs as an alternative to their primary care physician. She helped me on the first visit; after I had been seen four times by an ENT specialist without improvement. Chiropractic care supersedes traditional medicine.
– Katrina R.
Already Feeling Better
Thanks for today! Sure am going to sleep better tonight and already feeling a lot better! Thanks! have a blessed week, for Each Day is a Gift from God!!
– Rita R.
Wonderful Visit
It was a wonderful visit. Staff was friendly. No high pressure to do anything not comfortable with. Explanations were given for adjustment processes. Took time for the visit – not rushed in and out. Very welcoming atmosphere.Wish I had started at this office a long time ago.
– Lisa M.
Very Attentive
I greatly appreciate how you (Dr. Richards) were very attentive to my questions, explained what and why you were doing what you were doing, and you have a wonderful staff. I thank you for your expertise and professionalism, and I will be back. Further, I will refer my family and friends to your practice. Thank you.
– Rob C.
Fantastic
I am sure glad the nice lady at the Post Office recommended you all. I had an appointment quick and I feel better already. I felt right at home in the office. Dr. Richards is fantastic! She explained everything to me. I was surprised to see all of the high tech gadgets she has at her disposal. I came from the north east and I thought that they were supposed to be the innovators, but they are still in the dark ages compared to Advanced Chiropractic in West Georgia,…Who would think? I am really looking forward to getting my body back in shape with Advanced Chiropractic and Dr. Richards and staff's help. I all ready feel 20 years younger after my first visit! What's it going to be like after the second visit and beyond? I can't wait to go back for my next appointment! Advanced Chiropractic is the answer. I think I have found the "Fountain of Youth" in Tallapoosa, Georgia. WOW! Thanks again you all. You are the BEST!
– Donald P.
Very Pleased
Very pleased with my experience. Don't have to wait a long time to be seen. Staff is very helpful and friendly. Doctor is very knowledgeable, listens thoroughly and explains procedures as she goes. Doesn't make any promises she can't keep and doesn't try to sell you additional products. Would highly recommend!
– Ruth C.
Phenomenal!
The staff is phenomenal!! Very professional and caring!! I always look forward to my visit. The sweetest group of ladies I've had the pleasure of receiving treatment from!!
– Stacey W.
Very Welcoming & Friendly!
Office staff was very welcoming and friendly! Dr. Tobin was also friendly and explained everything she was doing. Highly recommend this practice!
– Lisa S.
---
Advanced Chiropractic Reviews | (770) 574-5005