Meet Dr. Maggie Tobin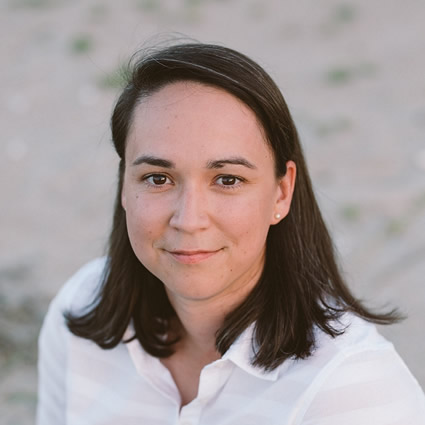 Dr. Maggie Tobin is a 2020 Magna Cum graduate of Life University and a 14 year United States Army Veteran. Her passion for chiropractic began while serving in the Army. When she injured her lower back and physical therapy did not help, she sought the care of a Doctor of Chiropractic near the base. After experiencing the benefits first hand, she decided to become one!
While completing her Doctorate of Chiropractic education, Dr. Tobin performed the last rotation of her internship at Advanced Chiropractic. Not only did she excel, she fell in love with Tallapoosa and the surrounding community!
Since entering practice, Dr. Tobin has discovered her passion for helping athletes! She has completed the postgraduate program to become a Certified Chiropractic Sports Practitioner® (CCSP®) and is Board Certified by the American Chiropractic Board of Sports Physicians.™  The CCSP® certification requires the Doctor of Chiropractic to attend a minimum of 100 hours of postgraduate program. This instruction is specific to physical fitness and the evaluation and treatment of injuries encountered in sports. Dr. Tobin's specialized training aids in the prevention and treatment of athletic injuries by enhancing her diagnostic skills and patient care. She has also earned her Certification as an International Sports Chiropractor (ICSC). All of this extra education allows her to work with world-class and Olympic athletes! During the 2022 World Games in Birmingham, Dr. Tobin served as part of the health care team providing chiropractic care to athletes from all over the world! Along with her Sports Certification, Dr. Tobin brings innovation and excitement to our practice.
OUR SERVICES

Outside the Office
On Friday nights, Dr. Tobin can be found on the Haralson County High School sideline working to keep players on the field. She enjoys providing sports care services to area players, whether it is injury rehab or release to play. In her spare time, Dr. Tobin enjoys reading, playing with her 2 dogs, Copper and Carbon, and working out. In the past, she has taught chiropractic board review to help students achieve their dreams! (Ask her about her perfect board score!)  Dr. Tobin is a member of the Haralson County Chamber of Commerce,  the American Chiropractic Association, the International Federation of Sports Chiropractic (FICS) and is a member of the American Chiropractic Association Sports Council. Most importantly, she enjoys helping people get well and stay well with chiropractic care!
Ready to Get Started?
Contact us to make and appointment today.
---
Dr. Maggie Tobin | (770) 574-5005